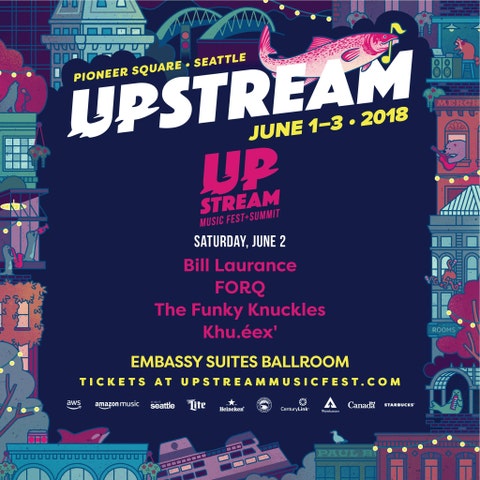 Jun 2
Khu.éex' at UpStream Music Fest
See Khu.éex' at the Upstream Music Fest + Summit! Doors at 6:00PM. Khu.éex'at 10:00 PM. Buy your tickets now at: https://www.showclix.com/event/UpstreamMusicFestival/tag/Khu About Upstream Music Fest + Summit Upstream Music Fest + Summit is a three day music fest where attendees can discover a diverse lineup of acclaimed national and international artists performing alongside 200+ rising stars from the Northwest and beyond. Our open campus in the heart of Seattle's historic arts.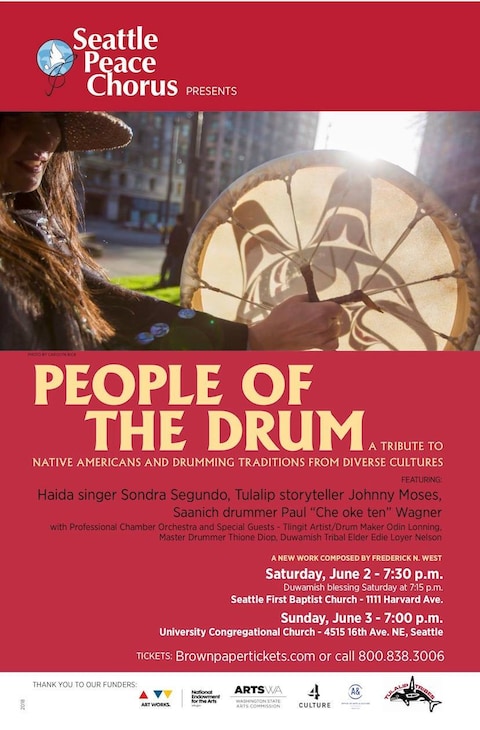 Jun 2 - Jun 3
PEOPLE OF THE DRUM
Seattle Peace chorus presents: People of the Drum, a tribute to Native Americans and drumming traditions from diverse cultures, featuring Haida singer Sondra Segundo, Tulalip storyteller Johnny Moses, Saanich drummer Paul "Che oke ten" Wagner, with professional chamber orchestra and honored guests. World premier of a new choral work by Frederick N. West.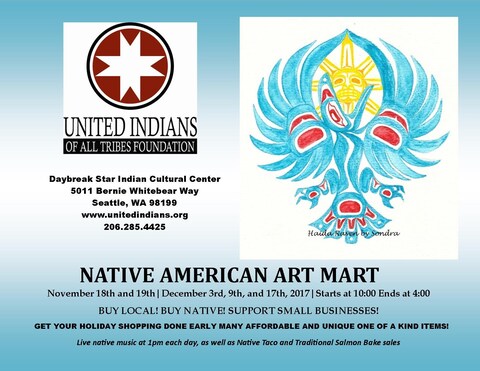 Nov 18 - Nov 19
Native Art Mart - Holiday Arts, Crafts, Foods
Daybreak Star Cultural Center is filled with Authentic Native American Arts, Crafts and foods, perfect for Holiday Shopping. Many tribes and cultures are represented, including tradition and modern interpretations. Salmon lunch and Indian tacos are available for purchase, and entertainment is planned. Come celebrate with us, and support native american artists, artisans and craftsmen. Benefit for our Elders program for Native American Elders in the Seattle area.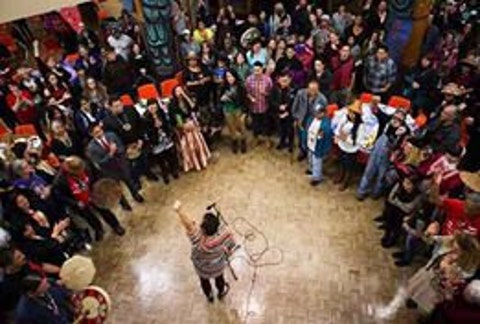 Oct 9
2017 Indigenous Peoples Day Celebration
Celebrating Indigenous cultures!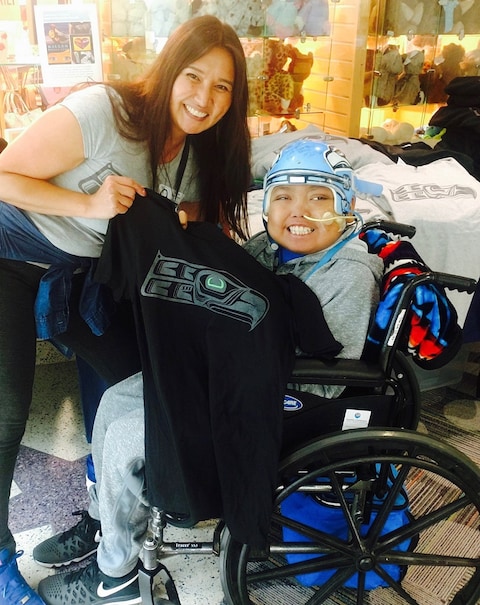 Oct 9
Children's Hospital Indigenous People's Day Celebration
I will be reading my books, sharing songs and selling art :)